Thank you for checking out Every Student Sent!
Every Student Sent is a unique community-based platform with vision of connecting students to existing ministries, churches, and each other in order to propel them towards Gospel-centered mission as they navigate and engage culture during college.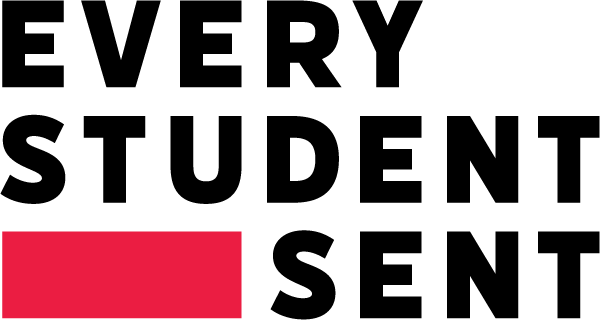 "When Christian college freshmen are alone, their faith rarely survives in today's college environment. The good news is that when they're connected in advance to campus ministries, churches, and Christian friends, they not only survive, but thrive and impact their classmates. Every Student Sent will help parents, churches, and ministries to turn the tide so this generation can now become the leaders of tomorrow."
"One of the biggest challenges we have, is transitioning the faith toward the future. One of the things that breaks our heart is when we see them not carry their faith forward. I have come across a ministry that you need to part of: Every Student Sent. You can upload your students and expose them to collegiate ministries and churches who have all partnered together to carry the faith we have invested in them all these years to the future. This has the potential to change the world!"
"We are all about discipleship and Every Student Sent. Cru, InterVarsity, Navigators, RUF, Chi Alpha, and Chi Alpha are all part of Every Student Sent. It's a beautiful collaboration and partnership to help us make sure that we can be an effective umbrella and covering for those Christian students who are coming on the campus."
"Whether you are a student heading off to college, a parent, or church leader, you need to know about Every Student Sent. While many stats talk about a generation walking away from faith once they step foot on a university campus, I believe that college can and should be some of the best days of your faith journey! For that to happen, making the right spiritual connections is crucial, and that's where Every Student Sent comes in. Hop on the site and learn about some exciting opportunities to connect with others and grow in your faith long before that first day on campus. Don't just go to college, be a change agent for Jesus!"
marketing content downloads
Help us share the Every Student Sent platform by downloading the assets below and promoting Every Student Sent to your network.
sample emails and communications
Our Every Student Sent launch video casts the vision for the platform, and we encourage partners to share it on social media, or download it to broadcast externally during church or school announcements.
promotional content for social media
Save any of the images below by right-clicking and 'save image as' to download a high-resolution image.